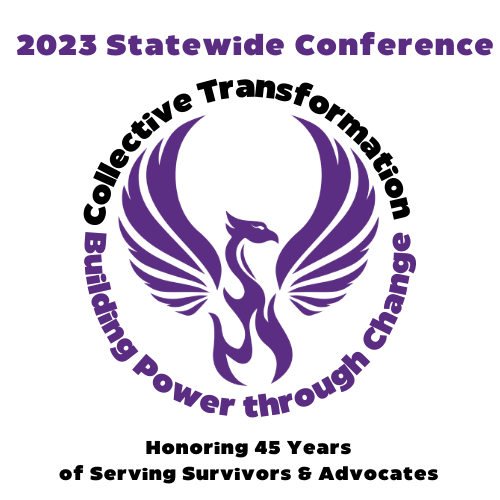 November 27-29, 2023
The Collective Transformation Conference will be held on November 27-29, 2023 at the Monona Terrace in Madison.  It will feature 30 workshops, 2 enthusiastic keynote speakers, and an evening reception.
The mission of the Collective Transformation conference is to spark an expansive, mindful, and courageous dialog about domestic violence, while celebrating End Abuse's 45 years of service. Collective Transformation will explore the root causes of violence and the intersectionality of domestic abuse with other forms of abuse and oppression. As a statewide coalition, we acknowledge that transformation is a needed step to achieve a world in which all victims are liberated from violence if we are to live in a peaceful, violence-free world. The conference will be a celebration of our successes, a time to re-energize our movement as a collective, and an opportunity to work towards transformation.